During a recent interview, Demi Lovato revealed that she had come across a distressing article that referred to her as "morbidly obese" shortly after leaving rehab.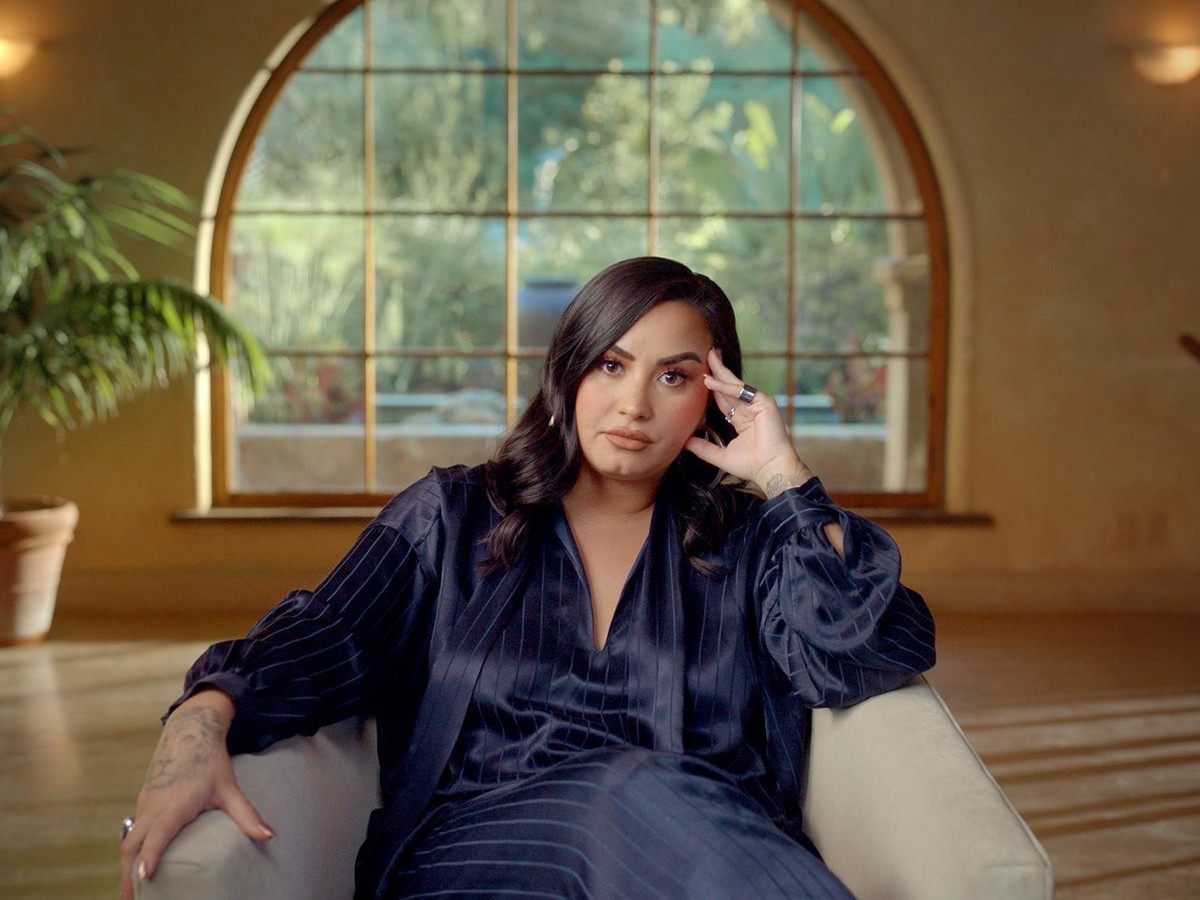 Demi Lovato has faced numerous difficulties with drug and substance abuse, and she's been very transparent about her struggles. In a recent interview, the 28-year-old artist shared that she's attempting to avoid reading stories about herself, especially after a 2018 occurrence that almost led her to relapse.
During a recent interview with Paper Magazine, Demi Lovato opened up about a difficult experience she had after stumbling upon a hurtful article written about her in 2018. The article had labeled her as "morbidly obese," and reading it almost caused her to give up on her sobriety journey and start using drugs again. Demi expressed her frustration and sadness about the harmful effects of writing such triggering content about someone who has struggled with an eating disorder, emphasizing that it can be incredibly damaging to one's mental health.
According to her, although she initially reacted poorly to the article, she realized that avoiding articles about herself could improve her mental health. Following the incident, she decided not to read any articles featuring her name to prevent negativity from entering her life. Demi Lovato has publicly shared her struggles with eating disorders and how she is recovering from it with her fans. In her latest docuseries, "Demi Lovato: Dancing With the Devil," she openly discusses her near-fatal overdose in 2018 and her battles with drug addiction.
Discussing her upcoming docuseries, Demi Lovato revealed to the magazine that openly sharing her struggles was exhausting and emotionally challenging, as it meant exposing herself to the public eye. Although the pressure was intense, the singer remains committed to using her platform to share her story with others, as she believes it has a positive impact on those who are going through similar experiences. Demi shared that it's all worth it when people reach out to her and express how her words have helped them overcome their own struggles, often showing her physical evidence of their progress. She concluded by stating that she doesn't want to live in fear anymore and plans to do so by staying true to herself. Her new four-part documentary, Demi Lovato: Dancing With the Devil, will premiere on YouTube Originals on Tuesday, March 23.